Message from the President
Wednesday, February 7, 2018
Charlotte, Joseph, Tracy, Vanessa, TaLona, Yumnah, Mirirai and Brandon: Lives Changed at Adelphi
Most all colleges and universities have a strategic plan that lays out what must be done to move the university forward. We certainly do, and we live by it.
But I think Adelphi University is unique in that we have a stated mission that is larger than all the parts of the strategic plan: to transform the lives of our students.
So I thought that, this month, I would let stories of students whose lives were changed at Adelphi—just a few of the thousands—lead this issue.
It is fascinating to me to see all the different ways that this happens: sometimes through an academic experience, like Vanessa Mallilo '15, who began her life in the preemie ward at New York-Presbyterian Queens and is now working there as a neonatal nurse. Sometimes it is the arts which change a person deeply; off-Broadway actress Mirirai Sithole earned her B.F.A. at Adelphi, and is now acting, producing and mentoring upcoming actors. Charlotte Champigny's story is part of an effort Adelphi is leading: bringing higher education to students with cognitive challenges. In fact, the introduction last month of a Sensory Room for students at Adelphi with autism spectrum disorder is the first of its kind at any college campus in the nation.
Sometimes these transformations happen in small moments. The Long Island president of 100 Black Men, Curtiss Jacobs, addressed students from the Robert B. Willumstad School of Business last week with a talk titled, "Succeeding in a Rapidly Changing World: Advice From the Front Lines." The talk was scheduled to end at 3:00 p.m., but students kept him on for a full hour after that. According to Dean Rajib Sanyal, Ph.D., "They would not let him go." I wasn't in the room—but I can imagine that the students who heard Curtiss speak that day about finding your first job left much wiser.
Then there are students like Brandon Buono, a junior from Brooklyn, who says he spent his first two years at Adelphi, according to Assistant Vice President and Dean of Student Affairs Jeff Kessler, "just going to class and back to the residence hall." That changed when he took the Leadership Certificate Program at Adelphi. He signed up to be a hall attendant, joined Hall Council and became president, joined the Student Activities Board and the Resident Student Association, participated in alternative spring break and last year assisted on a panel on career building with Emmy Award–winning sportscaster Al Trautwig '78, '17 (Hon.).
It takes work to make transformations like these happen. We think it has a lot to do with our small class size (usually about 21), professors who are personally engaged with their students, and the way we approach our students as individuals with unique gifts and strengths. We call it our personalized approach.
The transformations continue. Last week, Charlotte, a double stroke survivor, went for her NYU Winthrop Hospital ID badge and is beginning her internship. Tracy is continuing her switch from physics to civil engineering. Yumnah will be fighting to bring wellness to adolescents with trauma. And students at Adelphi—all of them—are finding their own unique paths.
As I saw once on a dorm poster, "Will it be easy? Nope. Will it be worth it? Absolutely."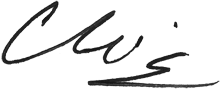 Christine M. Riordan, Ph.D.
President
» Read the February edition of From My Desk
---
Recent News