Message from the President
Wednesday, August 2, 2017
From the August 2017 issue of
From my desk: News from President Riordan
» Read more
Going the extra mile: Innovative ways Adelphi helps students on their journey through college
Being "college ready" is a hotly debated topic in education right now, with efforts beginning as early as middle school to prepare students for the rigors of the college experience. I think the Dean of our Robert B. Willumstad School of Business, Dr. Rajib Sanyal, summed this challenge up best. "What's the difference between a high school student and a college student? Three months."
At Adelphi, where we personalize the college experience for each of our students, we have special insight into the challenges our young students face, from the time they walk into their first college classroom, throughout their college careers. Knowing when to step in, and how, is something we call being "relentlessly dedicated to student success." Our mission is to empower our students not just as academicians, but also as well-rounded individuals. So no matter what challenges they may face in the classroom, the boardroom or the world, they have the skills necessary to fulfill their dreams for the future.
We talk a lot about the Adelphi approach to educating. We've always demonstrated our commitment to small class sizes and tailoring our programs to the needs of individual students. But it's the breadth and depth of services that impresses me most. How lucky we are to have so many passionate and talented educators and counselors who recognize that while the need for an education is universal, the way in which we learn, and the challenges we face, are as individual as each of us.
That's why I'm so proud of the people and programs I'm sharing with you here. These stories of personal achievement and dedication to helping others remind us that each of our students begins their journey in a different place. At Adelphi, our goal is to be ready for that challenge.
All the best,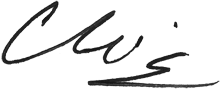 Christine M. Riordan, Ph.D.
President
Recent news
---