Message from the President
Thursday, September 7, 2017
A nuclear resonance spectrometer in the basement: How innovation is transforming Adelphi
What happens when innovation meets the personal touch in higher education? Some pretty great things.
Though we began in Brooklyn more than 100 years ago, we have our sights firmly focused on the future. For Adelphi, that means we're small enough for me to give students surprise invitations to my house for a barbecue. But we're large enough to have an atomic force microscope in the Science Building and a 3D printing studio in Swirbul Library. 

Our unique combination of personalization and passion for discovery is bringing Adelphi onto a larger world stage. I hope the stories below of our breakthrough thinking in the sciences and the arts will inspire you as much as they inspire me.
When we talk about innovation at Adelphi, the Class of 2021 is a big part of that. Not only is this the second-largest incoming class in our history, it is also among the most diverse. And it's not just America that is sending us her best and brightest anymore. Students from 27 countries, including Uzbekistan, Kazakhstan, Australia and Bhutan, have all come to Adelphi to pursue their education and their dreams, and more than 15 percent of students in the Class of 2021 are the first members of their family ever to attend college.
I am especially proud to note that one of our many innovations is diversity among faculty. Thanks to our recent hires, roughly half our faculty members are from diverse backgrounds. Our teachers reflect our students, and that builds trust and compassion — two qualities critical to learning, according to Adelphi Professor Devin Thornburg, Ph.D.
Combining these innovations with small, personalized classes means we are getting ready for an amazing academic year. Whether it's studying how Shakespeare is thriving in the digital age or charting new territory in speech pathology through brain imaging, Adelphi is leading the way. Just check out the homebuilt magneto-optical trap in the physics lab.
» Read more about innovation at Adelphi
All the best,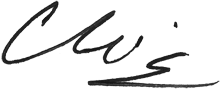 Christine M. Riordan, Ph.D.
President
---
Recent News