Message from the President
Wednesday, December 6, 2017
Adelphi is taking student engagement more seriously. And having more fun than ever.
Quiet weekends on a leafy, garden-like campus? That used to be the story of Adelphi—our University in the middle of suburban Long Island.
This year, as we bring in students from 57 countries and 43 states, enrollment is on an upward trend, and residence halls are almost filled, we had to confront that age-old question: What are you doing on the weekend?
Now, as a major metropolitan university, we are seeing activities on evenings and weekends grow at a fast pace. From a vibrant Spirit Weekend, which brought in over a thousand students and their families to carnivals, pumpkin picking and trips to Broadway; to high-impact learning outside the classroom—as far away as Alaskan dig sites and study abroad in Jinan University in China—Adelphi is taking life outside the classroom more seriously.
Student engagement is a critical part of feeling at home at a university, according to U.S. News & World Report; it allows students to be more connected to their schools, builds a sense of community and, most importantly for us, "It allows them to discover their passions and strengths. These will follow them all through life. It allows them to discover what they don't like, too."
For a university with a focus on personalization and individualizing higher education, the value of extracurricular activities can't be overestimated. Our students, simply put, are finding their way, not just by what they learn academically—but by what they learn in nonacademic settings.
This effort does not reside with the Division of Student Affairs alone. Our faculty are creating more learning outside the classroom. Our career center is helping to create more internships, with almost half of our students taking on this life-changing challenge. The students in our workforce—a virtual army of almost 1,500 students—are learning things they could never learn in a lecture. And mentoring of every kind, both professional and personal, is exposing our students to new ways of thinking.
In short, our classrooms at Adelphi are getting busier. But, just as importantly, so are our evenings and weekends. And that's changing Adelphi, and our students, for the better.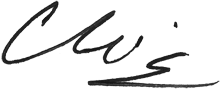 Christine M. Riordan, Ph.D.
President
» Read the December edition of From My Desk
---
Recent News