Message from the President
Wednesday, October 4, 2017
Career kick starting: New ways we help students land life-changing careers
What is success in a workforce changing so fast that whole industries are disappearing overnight?
If we look around campus at Adelphi University, we are already seeing it. Take senior Richard Bedard's new physical therapy app, which has been downloaded thousands of times since he launched it. Richard, the mastermind behind the idea, coded it with skills learned at Adelphi and found his own funding. The fact that Richard has cerebral palsy inspired—but did not hinder—his success.
In other ways, Adelphi is stepping up with new programs to help students find their way in a changing workforce landscape. We are working directly with employers and companies around the New York area to create more internships and more mentoring. We're creating new majors and new programs to help keep up with hiring trends; this requires one foot in the hiring world to watch trends and the other foot in academic schools to create programs to match. This direct relationship between what employers want and what colleges offer is often disconnected, but at Adelphi, it is at the heart of our mission: Relentless dedication to student success.
Whether it's recent graduate Erin Mallon '02 having her newest play produced, or Danielle Hyatt '16 starting her new chatbot design position at IBM because Adelphi helped her become—in her words—"IBM-ready," our role in helping students find careers is growing. And the proof is in the numbers: Within a year of graduation, 97 percent are working or in graduate school.
We got a letter last month from recent graduate Griffin Lord '16 that sums it up for me: "I have some good news careerwise to share: I just got a job this week…as a layout and ad designer! I start today (I'm actually in my office right now), and I'm taking today to sort of learn the ropes and ease myself into things, but it seems like a great fit so far."
That Griffin reached out to Adelphi on his very first day in a job he thinks is a perfect fit says a lot about what we do—and who we are as a university.
» Read about how Adelphi is building career success for our students
All the best,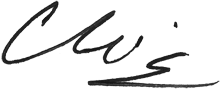 Christine M. Riordan, Ph.D.
President
---
Recent News