Message from the President
Big News for Small Classes: Class of 2022 Is the Largest in Our History
September 1, 2018
At Adelphi's 123rd Matriculation ceremony two weeks ago, we welcomed an extraordinary class and celebrated an amazing milestone—the 1,257 new students in the Class of 2022 comprise the largest and the most diverse in our University's history.
When Dr. David Machlis, our 2018 Teaching Excellence Award winner, addressed Adelphi's newest first-year students in his usual buoyant manner, he reminded them about what makes Adelphi so special: "Small classes allow students to interact with their professors." Dr. Machlis' booming voice and engaging teaching style would translate well to the large lecture halls that are standard for other universities, but Dr. Machlis has taught at Adelphi for decades—five to be exact (and then some). As he put it, "Can you imagine—51 years at the same institution!" In his own small classes, Dr. Machlis gets to know his students, offers them personal wisdom , personalized instruction and sometimes lunch, where he is both professor and chef.
Happily, what Dr. Machlis finds so special about Adelphi—the personalization of higher education—is reaching more and more students. Members of our Class of 2022 hail from 30 states (Welcome, Nevada!) and 14 countries, making our largest class also the most diverse in our history. Nearly 50 percent of the students in this incoming class identify themselves as diverse.
This month, my newsletter gives you a close-up look at students who just joined our remarkable University. We are proud to be the new home of a rising Broadway star, a school shooting survivor, a business major who refused to let challenges hold her back, an exceptional class of aspiring nurses as well as many transfer students who have found their new home at Adelphi.
 
Their excitement is infectious. For the first time, we are featuring some of their most swagged-out Instagram posts—including an Adelphi cake from our new student from Minnesota, Amber Torvund.
At Matriculation, Outstanding First-Year Student Award winner Carissa Giuliano, a physics major and researcher, ended her speech to the new class with a quote that summed up the Adelphi difference beautifully:
"At Adelphi, I am not a number. I am Carissa."
Despite our growing numbers, we will always be a school that knows your name. Enjoy reading!
All the best,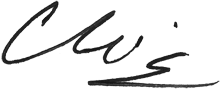 Christine M. Riordan, Ph.D.
President
» Read the September edition of From My Desk
---
Recent News