Message from the President
Transforming Diverse Lives: Adelphi Hits a Milestone
August 1, 2018
At first-year student Orientation last month for Adelphi's incoming Class of 2022, our assistant vice president and dean of student affairs, Jeff Kessler, asked for a show of hands: "Who's from Illinois? Who's from Arkansas?" On it went until everyone—from everywhere—was recognized and welcomed.
These days, Adelphi students don't just come from all over the country. They come from all around the world, and from every background and culture.
In fact, we are welcoming the most diverse class in our 123-year history this fall—a milestone I wanted to share with you and celebrate this month.
Read below about how our vice president for diversity and inclusion, Dr. Perry Greene, is sharing a new anti-bias program with nearby school communities. Find out how one member of the Adelphi University Board of Trustees had an unforgettable childhood that inspired our new Multicultural Scholarship Program. Discover the exciting new ways we are welcoming the LGBTQ+ community to the Adelphi community. Get insight into how our veteran scholars are changing the campus, bringing their expertise, fresh perspectives and strength of purpose to our classrooms. Certainly Lentz Lefevre, in the video below, has shown me what it is to be a hero—not just as a soldier, but also now in public health and emergency management. He jumped in when Hurricane Irma hit, and he hasn't stopped.
International students are finding Adelphi, and they're coming in record numbers. (I have yet to meet our first student from Mongolia, but I look forward to finding out how she heard about us!)
It isn't just our students who reflect the true diversity of Adelphi. Thirty-eight percent of our newest faculty members are people of color, and associate professor of physics Matthew Wright (pictured below) and the Physics Club recently won a grant called the Future Faces of Physics—it was for "promoting the recruitment and retention of people from underrepresented groups in physics." Congratulations to Dr. Wright—and to all our faculty, who promote success for every student.
Along with these significant changes, we have adopted some smaller ones: In every new student backpack at July's first-year student Orientation, students found a brochure called Welcome, All, which lists the clubs, organizations and cultural groups in which every member of our student body can find a home. When I had the chance to greet the incoming first-year class, I encouraged them to do just that—to find at least one club, group or activity at Adelphi (besides their studies) that will give them inspiration and the feeling of home.
 
I was surprised to receive a letter last week from Mt. San Antonio College in Walnut, California, asking if they could use Adelphi's " Guide to Inclusive Language" in their public speaking classes this fall. The fact that this guide to more respectful language is being picked up on the West Coast tells me we are making a real difference in fighting prejudice and bias.
I said yes, of course. And I'm putting a visit to Walnut, California, on my to-do list.
Our guide acknowledges that "Words have the power to unite or divide us." I hope that this month, with the stories below and our plans for the year ahead, we are united.
All the best,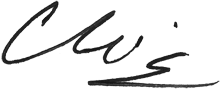 Christine M. Riordan, Ph.D.
President
» Read the August edition of From My Desk
---
Recent News