Message from the President
A passport to transforming lives: Adelphi students make the world their classroom
June 6, 2018
You may already know that Adelphi professors know their students by name—that's part of what makes Adelphi unique. What you might not know is that they also sometimes pack a suitcase, grab their passports and travel right alongside them—all over the world. 
The study abroad program at Adelphi can make a student's journey here so special. During January Intersession, spring break and over the summer, you'll find faculty and students heading off to truly enhance the studies they tackle in the classroom in New York. Students earn credits while they trade in classrooms for caves in northern India, huts in Costa Rica, theater seats in London or chemistry labs in Poland.  
While students and their professors are traveling to all points of the globe this summer, we are already setting up programs for the upcoming January Intersession. With recent news of a pilot whale dying after ingesting 17 pounds of plastic waste, perhaps our Marine Ecology students will discover ways to change the course of such tragedies while they study in Belize.  I am also thrilled to announce Adelphi students will be visiting the fascinating country of Botswana to study culture, health and healing with its people. And through our Robert B. Willumstad School of Business, young entrepreneurs will travel to India to observe management styles and visit start-ups and tech companies in one of the world's emerging global markets. 
All told, throughout the year, professors and students will be visiting 15 different countries to learn, explore and delve into the topics that interest them most.
I have to mention here that sometimes our field trips only seem like they are in a foreign country—especially if you are from Long Island. Dr. Michael D'Emic, assistant professor of biology, heads west each summer to dig for dinosaur bones, bringing Adelphi students with him to shovel, sift and try to put together the history of dinosaurs and early mammals. This summer, they will be just east of Yellowstone National Park, digging in three quarries in three different geologic layers, looking for fossils. According to Dr. D'Emic, "The greatest moments are when a student makes a real discovery—either a fossil nobody has ever seen before or an idea nobody has ever thought of before." That's what we call changing lives at Adelphi.
Last week, our associate professor of anthropology Dr. Brian Wygal's mom sent him a crossword puzzle that she had clipped from a newspaper that contained this clue: "A seven-letter word for a Long Island University." Of course, she aced the puzzle! But this just highlights the fact that Adelphi is not really just a Long Island university anymore. Our students and our faculty are everywhere else in the world, too. 
 
Please enjoy these stories of how our students' lives were changed by studying abroad with Adelphi. From New Zealand to Japan, they prove that the writer Henry Miller was right when he said, "One's destination is never a place, but always a new way of seeing things."
All the best,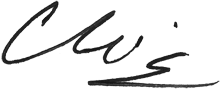 Christine M. Riordan, Ph.D.
President
» Read the June edition of From My Desk
---
Recent News