Message from the President
Seven Summer Stories: Adelphi University Students and Professors Shine in July
July 12, 2018
From oyster reefs to theater stages, and from chem labs to quarries in Montana, many Adelphi students and professors are having a summer they won't soon forget. The students profiled in my letter this month are having extraordinary experiences that could shape the rest of their lives. For them, our personalized approach to learning doesn't stop at the end of the term. In fact, it picks up speed.
Jennefer Maldonado was told when she was younger not to bother studying math or computer science. Thankfully, she refused to listen. Now a junior studying both subjects at Adelphi, she has been accepted into a prestigious National Science Foundation program—and this summer she is studying cryptography. My advice to Jennefer: Keep following your heart!
Our Jaggar Community Fellows are working with 44 different nonprofits around Long Island and New York City, from public parks to urban centers. Perhaps most surprising is Alexa Annese, whose internship is with the American Tap Dance Foundation, where she is helping to plan Tap City, the New York City Tap Festival. Read below about how a deep dive into tap is changing Alexa's life, and how being personally mentored by the foundation's co-founder is pushing her to see this uniquely American art form in a new way.
As a fan of Long Island Bluepoint oysters, I am proud of our students who are working alongside Dr. Aaren Freeman, an Adelphi marine ecologist and the graduate coordinator of Adelphi's environmental studies program. He and his students are working this summer to build our oyster population back to its historical numbers. These students are learning that you don't have to travel across the world to be an environmentalist—they are learning how to save a species here at home.
Adelphi students interested in acting and stage design are getting the rare chance to view off-Broadway plays before they go live, as the New York Theatre Workshop creates and refines its productions on our Garden City campus' award-winning Performing Arts Center stages. To see a work of art in progress is a tremendous hands-on learning experience for theater students. Also, I am so proud that the Alice Hoffman Young Writers Retreat—here for the 14th straight summer—will be helping student writers create their own works and find lives as successful writers.
 
Other Adelphi students are looking very far into the past—working with Dr. Michael D'Emic, assistant professor of biology, at his yearly dinosaur dig in Montana and Wyoming. My favorite student quote this month is the one summed up by this photo (right). Student Tom Pascucci tried to describe the feeling of being "the first person to view something that has been buried for 150 million years!" Not surprisingly, he couldn't.
I will add that I am also proud of and impressed by Adelphi students who choose to spend their summer working or taking a course during our summer session to stay on track in their studies. All our Panthers are inspiring, and I hope all our summer stories leave you equally inspired.
All the best,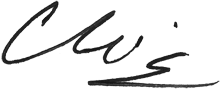 Christine M. Riordan, Ph.D.
President
» Read the July edition of From My Desk
---
Recent News